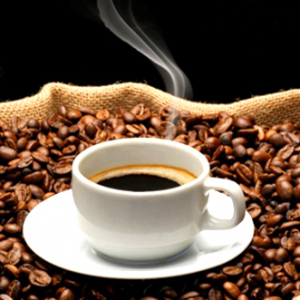 Have you ever wondered what hides behind all those coffee of different origins. But a little milk and any cup of coffee, chocolate, cappuccino can make your day more beautiful. Drinking four cups of coffee a day helps protect against oral cancer, but doctors are of the opinion that people should drink coffee in moderation because the caffeine present in it can increase heart rate and blood pressure.
But question is do you know your coffee. You will have to be familiar with a variety of brews which may have origins in Itally, Greece or America and know what goes into coffee brews like cappuccino, latte, mocha, frappe and macchiato.
Espresso is the base of large number of coffees. It is made by funnelling boiling water through coarsely ground coffee beans resulting in a foamy drink with strong and concentrated flavours.
Caffe Latte originated in America in 1980 and it too has Espresso as a base. To this is added steaming cow's milk (traditionally) whipped to a forth. It is served in a mug and topped with milky foam.
Cappuccino is a brew with an Espresso base. The foamy coffee is topped with sprinkled with cinnamon or coffee powder – or both. Cappuccino is a coffee-based drink prepared with espresso, hot milk, and steamed milk foam. A cappuccino differs from a caffè latte in that it is prepared with much less steamed or textured milk than the caffè latte.
Frappuccino is the name and registered trademark of a Starbucks blended ice beverage and a bottled coffee beverage. Common Flavors: Coffee, Espresso, Caramel, Mocha Coconut, Mocha, White Chocolate, Java Chip, Caffe Vanilla, Peppermint Mocha, Mint Mocha Chip, Strawberries & Crème, Green Tea
Caffe Mocha usually referred to a 'Dessert in a Cup' has Espresso as the base topped with steaming milk. To this is added chocolate syrup and is topped with cream and a sprinkling of chocolate powder.
Macchiato strikes a balance between strong and milky coffee. It is a intense shot of Espresso coffee that has a teaspoon of foamed milk or a few drops of cold milk to whip up a strong brew.
Irish Coffee is actually a cocktail comprising hot coffee, Irish whiskey and brown sugar. The three ingredients are blended to a smooth consistency and to this is added thick cream which is allowed to float.
South Indian Coffee, also known as Madras Filter Coffee or Kaapi (Tamil phonetic rendering of "coffee') is a sweet milky coffee made from dark roasted coffee beans (70%–80%) and chicory (20%–30%), especially popular in the southern states of Andhra Pradesh, Karnataka, Kerala and Tamil Nadu. The most commonly used coffee beans are Peaberry (preferred), Arabica, Malabar and Robusta grown in the hills of Kerala (Malabar region), Karnataka (Kodagu, Chikkamagaluru) and Tamil Nadu (Nilgiris District,Yercaud and Kodaikanal).
Vietnamese Coffee: Uses more and like south Indian coffee uses a metal mesh. Hot water is dripped through the metal mesh and after this the intense brew is poured over ice and sweetened with condensed milk.